A salad is a dish that consists of a combination of small pieces of food, usually vegetables.
There are several categories of salads:
 Green salads 
 Vegetable salads
Pasta, legumes or grain salads
 Mixes with beef, chicken or seafood
 Fruit salads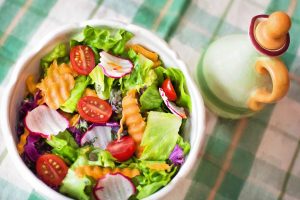 Salads can be served at at any point during the meal:
•Appetizer Salads – light, smaller portions, served during the first course of the meal.
• Side salads — to accompany the main dish.
• Main dish salads — they usually contain a big portion of fish, beef, chicken, eggs, cheese, or legumes.
• Dessert salads — a sweet version with fruits, gelatin, whipped cream and sweeteners.
Traditionally, most salads are served cold, but some, like potato salad, are served hot.
Salads were enjoyed by Romans and Greeks of antiquity. With time, they became more complex and varied according to the location and time.
At the beginning, salads were mainly vegetables and leaves covered with salt and oil. No wonder, its origin word (the Latin word salata) means salty.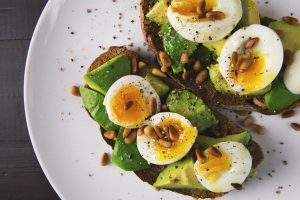 We relate salads  with "healthy" and also with "un-enjoyable healthy food".
The most expensive salad in the world is the Ensalada Florette de Mar y Tierra, worth $1013. It is so expensive that because it takes around six hours to complete and it is made with expensive ingredients. It is made with caviar, lobster, 30 year-old balsamic vinegar and it is decorated with real gold leaves.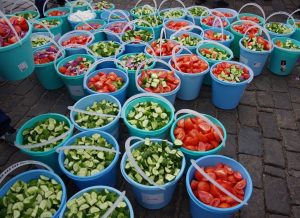 The Guinnes world record for the biggest salad in the world was achieved by Mouzenidis Travel (Russia) on September 2016. It weighed 20,100 kg.